Important Notice: 
The information below refers to FSXPilot versions below V 1.5. In newer versions, the planes should no longer land next to runways because the AIRAC information (GPS and runway heading) in rwy.txt and apt.txt is generated from real FSX installations. You can even generate the information from your current FSX installation yourself.  Stay tuned for a support file which will explain how to do that in detail. 
For older FSXPilot versions we have kept the information online as follows: 
One should be aware of the fact that the GPS information FSXPilot uses for NAV aids does not come from FSX directly but from AIRAC's that are renewed in cycles like in real world aviation and which, for the flightsim community, are provided  by Navigraph.
In certain cases (f.e. some runway definitions) within the AIRAC this will lead to the unpleasant experience that AIRAC data are not completely compatible with FSX scenery. In most cases, FSX is wrong here.
Let's assume you are flying into Salzburg and approaching runway 16 with FSXPilot's ingenious GPS landing function, which is usually very precise, especially in calm weather. 
However, what you experience is that your learjet lands in the rough left of the runway :-(
The problem that we discovered is the following:
The GPS information for runway 16 in Salzburg (as defined in rwy.txt in the AIRAC subfolder of the FSXPilot installation)  is 
LOWS 16   47.804722  12.997167 157 02750 109.90 157
If you enter the GPS coordinates into the text input field of the AP Window like 
gpswaypoint 0. 0. 47.804722  12.997167
and let FSXPilot taxi your aircraft to that point you see this: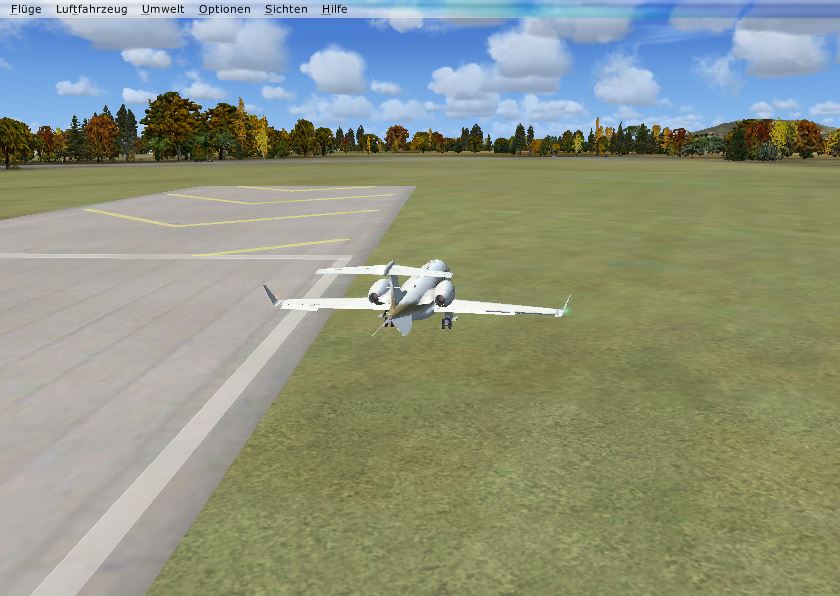 The base GPS coordinate of runway 16 is not defined centerline compared to the scenery data of FSX. We believe that this is most of the time a problem of FSX data  - the  AIRAC is usually very close to the real world situation.  
If this disturbs you much (f.e. on your home airport) there is a workaround available which goes like this: 
Please taxi your learjet to the centerline position of the entry to runway 16, switch on "Display Lat/Lon" in the AP panel menus, and write down the GPS coordinate. The position should be something like this: 
The GPS coordinate to write down would be something like 47.804828  12.996668.
Now, please add a line with a new runway information in the file rwy.txt in the AIRAC subfolder, just beneath the former runway 16 entry of Salzburg: 
..
LOWS 16   47.804722  12.997167 157 02750 109.90 157
LOWS 16C  47.804828  12.996668 157 02750 109.90 157
..
"16C" in this particular case means "16 corrected". IMPORTANT: If you make changes to rnw.txt, please assure that all the decimal points of the columns stay in a vertical line in the text editor file ! Remove a space in the line if necessary. You could use any other expression for this runway name as long as is not longer than eight characters (V 1.35) or nine characters (V 1.36+). If you add anything, please always use capital letters.  
In case you want to correct a runway with a "L" or "R" notation, please be aware of the fact that in <= version 1.35 you can only use eight characters for the runway name. So if you need to correct f.e. "EDDM 08L" please use "EDDM 08D" for example. From version 1.36 onwards, you are allowed to use nine characters, f.e. "EDDM 08LC". Another option would be to remove the old EDDM 08L line completely from the text file and use the newly created line as EDDM 08L. 
Save the file. Close down and restart FSXPilot. 
If you later select runway "16C" and perform a GPS autolanding you will see  -  nearly centerline :-)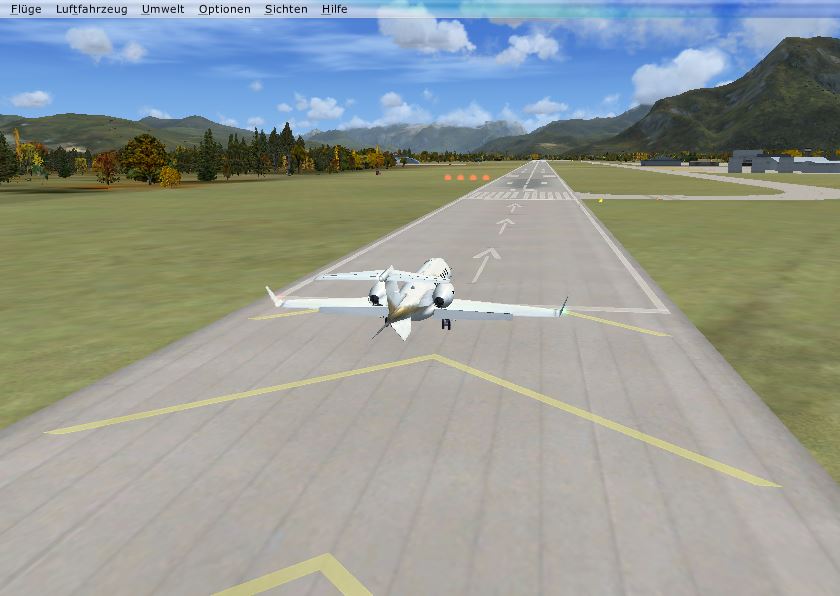 Please be aware of the fact that Navigraph offfers updated versions of their AIRAC every month or so. You may test more recent versions (please download the PSS version of the AIRAC ). The download is quite cheap, but not free. 
Another option would be to look for updated scenery data for your area (BGL files). There are tons available in the flightsim community. With a new BGL for your airport there is a slight chance that the scenery precision is better and the FSXPilot will "hit" without modifications.
Another option would be to decompile and update the BGL's yourself.You may have a look at Flight Simulator Navaids (Thanks, Bernhard, for the tip).  
 Anyway ... Good luck and happy landings !